(Last Updated On: January 4, 2023)
Smartphones have become an integral part of our daily lives. They keep us connected with the world, help us stay organized, and provide entertainment when needed. But like all electronic devices, smartphones can break down or malfunction.
When this happens, it's good to know your options for repair. In this blog post, we'll explore different ways you can get your smartphone repaired and the pros and cons of each option.
DIY Phone Repair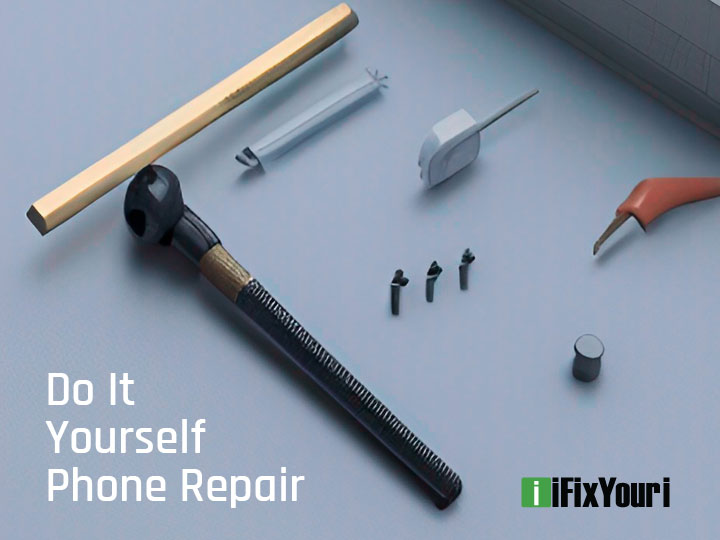 If you're handy and want to fix the issue, repair kits and replacement parts are usually available online. These kits often come with instructions and the necessary tools to repair.
You'll only have to pay for the parts and the kit. However, it can be risky if you're unfamiliar with phone repair. If you don't properly fix the issue, you risk further damage to your phone.
Phones are becoming increasingly more complex to repair. iPhones have several different types of non-interchangeable screws. Samsung phones have delicate, expensive wrap-around screens. Unless you have the experience of an iFixYouri repair technician, phone repair can have a high degree of difficulty.
At iFixYouri, sometimes our customers buy the parts for a DIY repair, then decide the repair was above their skill level. We can repair phones with replacement parts brought in by customers, but there will be no warranty because we cannot guarantee the part's quality.
Phone Repairs Performed by Carrier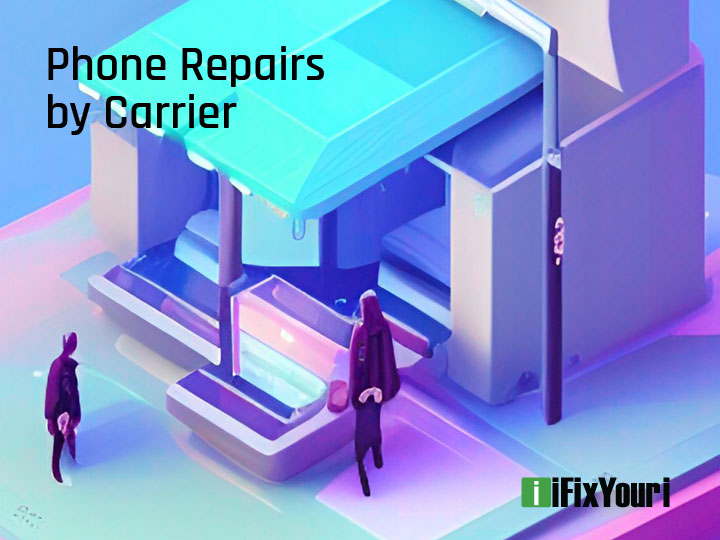 Another option is to go to the manufacturer or the phone's carrier for repairs. Consulting your carrier is a good option if your phone is still under warranty, as the manufacturer or carrier will typically cover the cost of repairs.
However, carrier repairs can be expensive if your phone has no warranty coverage. In addition, it can be time-consuming, as you may have to ship your phone off for repairs and wait for its return to you.
Additionally, some carriers and manufacturers will not perform some common repairs. In this case, they will suggest upgrading to a newer phone, a more expensive solution than the next option we will mention.
Phone Repair Shop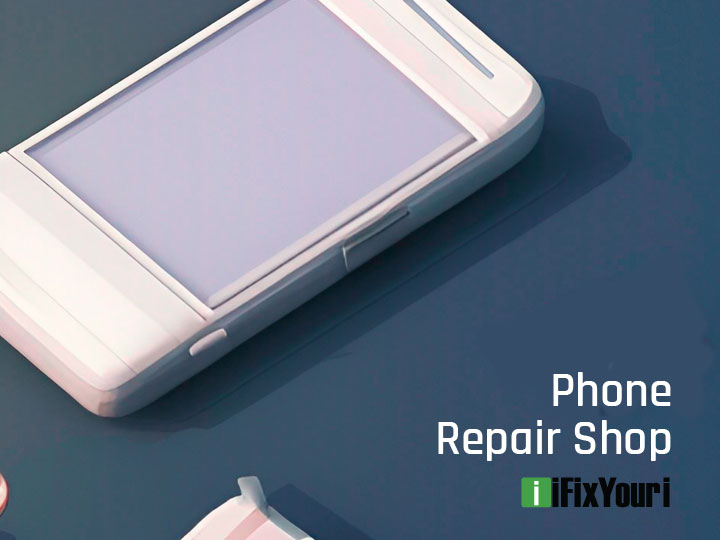 A third repair option is to take your phone to a third-party repair shop like iFixYouri! Independent repair shops often specialize in fixing smartphones.
At iFixYouri, we began with cellphone repair in 2010 but have since expanded our repair capabilities to tablets, computers, smart devices, and anything electronic. We can offer screen and battery replacements, plus some repairs a manufacturer may not, like water damage repair or charging port replacement.
These shops can often provide repairs at a lower cost than the manufacturer or carrier and may have a quicker turnaround time. However, you should research your options and choose a reputable repair shop. Is there a repair warranty? iFixYouri offers a one-year guarantee for all iPhone screen repairs. What is the wait time? Depending on the repair queue and part availability, most repairs at iFixYouri are while-you-wait.
Finally, you may consider upgrading to a new phone instead of repairing your current one. If your phone is old or the repair cost is high, it might be more cost-effective to purchase a new phone. Technicians at iFixYouri will let you know if your repair cost is nearing the replacement cost. We even can offer you a great deal on a certified refurbished phone if you are interested in replacing it.
Phone Upgrade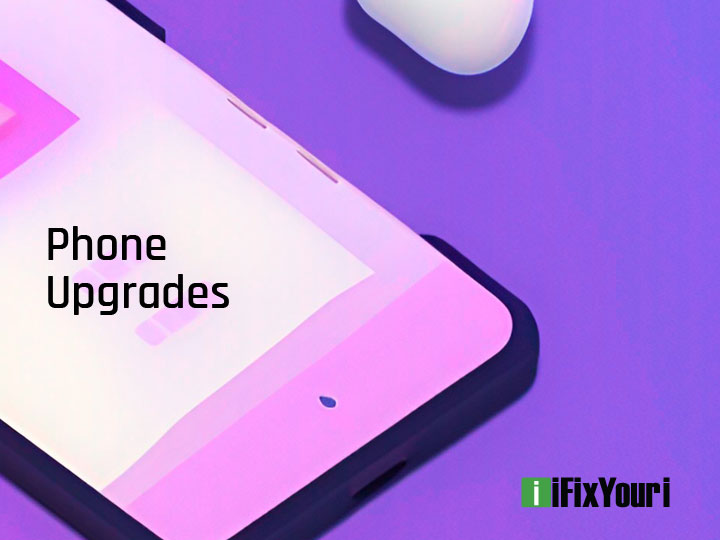 If your phone is no longer supported by the manufacturer or receiving updates, its trade-in value will be low. At a carrier or manufacturer, only new phones will be available. This means extra cost to you.
If you are looking to trade your phone in, iFixYouri offers cash for used devices through our sister company, Tech Reboot. You can get an instant cash value of your device through that website.
Conclusion
So these are the main options for repairing your smartphone. You can go to the manufacturer or carrier, take it to a third-party repair shop like iFixYouri, try to fix it yourself with a repair kit, or upgrade to a new phone. Each option has pros and cons.
The best choice will depend on your situation. Consider the phone's value, the repair cost, and the time you're willing to invest in the process. At iFixYouri, we are transparent about your options. Our goal is to help the customer. So please, stop by an iFixYouri location or contact us directly.