(Last Updated On: November 6, 2020)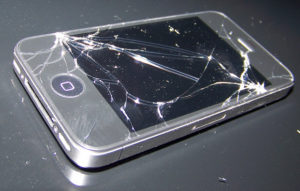 The mighty iPhone from Apple can also encounter errors which can lead to data loss, and subsequently, you will have to recover data lost on your damaged iphone. Physical damage due to accidental bumps as well can also lead to electronic failures.
Since smartphones have reached a level of sophistication where almost every detail can be stored and managed right on these devices, an iPhone user might be devastated to learn that their electronic data is not accessible. While iPhone backup services are available, these solutions may not be comprehensive in scope, especially when device failure issues are technical. Thus, professional iPhone repair services are ultimately needed.
Causes of iPhone Data Loss
Data loss is something that can happen to any iPhone. There are various causes of iPhone data loss, listed below are some of the most common causes:
Accidental deletion
Accidental formatting
Data corruption
Computer viruses and malware
Malfunctioning mobile apps
Physical Damage
Normal wear and tear certainly puts limit on the longevity of any electronic gadget.
Why Recovering iPhone Data is Vital

As an Internet-enabled device, the iPhone allows for the efficient and convenient management of personal information including contacts, messages, schedules, pictures, videos, and other data of relative importance. In addition, the iPhone can also serve as an extension for managing finances, security keys, and other sensitive information through appropriate mobile applications.
For these reasons, there is often a dire need to recover data from the device. Stored data is often several times more valuable than the device itself, and more and more dependent users would pay a good price just to recover data.
Various Methods of iPhone Data Recovery
The first line of defense to recover data is by restoring backups. Through Apple iTunes, backups can be created offline by physically connecting the unit to the client computer via USB. However, not all Apple users would care about backing up the device because the process could take a certain number of hours depending on the amount of stored data.
More recently, an online backup through the Apple iCloud can also serve to recover data initially. The method of online backups is more accessible and thus gaining popularity among many users.
If backups are available, then the recovery process is almost straightforward. All the steps can be accomplished right from the user-friendly iPhone interface. But then again, restoring backups to recover data is not a comprehensive solution to a host of possible issues leading to data loss. Thus, professional repair services are further required.
Professional iPhone Repair Services
If the method of restoring backups fails, then the ultimate solution is to hire a professional iPhone repair service specializing in the repair of Smartphones including the Apple iPhone. Lost data due to human error, software malfunctions, or physical damage can be recovered with specialized tools that work right within the innards of the electronic gadget.
Low-level data recovery methods are effective in salvaging data from the solid-state drive integrated within the iPhone. Experienced data recovery professionals use a combination of software and hardware tools to access the internal operating system as well as to pry open the unit in case of physical damage.