(Last Updated On: November 6, 2020)
Just because we repair mobile devices doesn't mean we want you to break them. And with all of the new devices that have recently been released, from the iPhones 5S and 5C to the new iPad Air to some of the Android devices, we've comprised a list of some of the best screen protectors on the market.
iPhone 5 Series
Spigen SGP iPhone 5S / 5C / 5 GLAS.tR Nano Slim Glass Screen Protector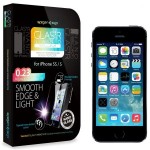 This is an iPhone 5S screen protector that is made of tempered glass. That means impressive resilience against all manner of scratches, while also giving limited resistance to drops and knocks – something you won't get from a plain plastic screen protector. Glass screen protectors are also easier to apply, with little chance of air getting trapped beneath such a flat surface.
Draco Design Aluminium Bumper for iPhone 5S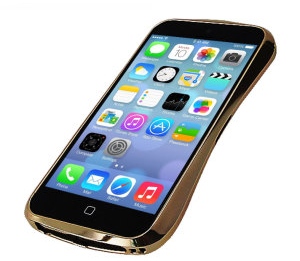 The Luxury Gold edition of the Draco Design Aluminium Bumper has a first-rate look and feel for the iPhone 5S. The case is made from precision-milled aircraft-aluminum which is light and strong, ensuring good protection for your iPhone without adding a lot of weight. The curves of the bumper also make it easier to hold onto it.
Complete Protection Kit for iPhone 5/5S from Booq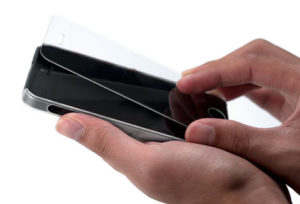 The Complete Protection Kit for iPhone 5/5s from Booq, includes an ultra thin snap-on case and a tempered glass screen protector. The kit comes with a polycarbonate scratch resistant black or clear case. It also includes a tempered glass screen protector, a microfiber cleaning cloth, and two optional adhesive home button covers.
Ye!! Energy Pocket for Lightning iPhones and iPads
The Ye!! Energy Pocket is a 6,000 mAh portable charger for Lightning devices, which includes the iPhone 5, the iPad 4, the 5th generation iPod Touch and the iPad Mini series. The Energy Pocket is a good middle ground between size and capacity, offering sufficient power to recharge an iPhone about three times over. That's an incredible increase in longevity, and should allow you to go three or four days without needing to recharge from a wall outlet.
iPad Air and Mini
Armorz has announced a new screen protector for the iPad Air and iPad Mini, made from Corning's Gorilla Glass. Corning's durable panels are used in many of the best smartphones in the world, thanks to their ability to withstand a considerable amount of abuse. Armorz new Stealth Extreme R uses a super-thin, 0.4mm piece of tempered Gorilla Glass, ready to add an extra layer of protection to your device. The glass protector sticks to the screen using a strong silicon adhesive and has rounded corners and a tapered edge for maximum comfort and minimum effect on the look of your tablet.
Android
The Otterbox Defender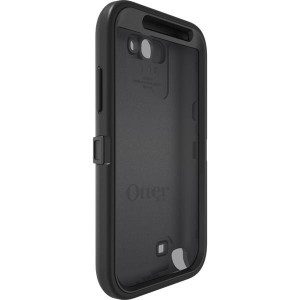 The Otterbox Defender is one of the best rugged Galaxy Note 3 cases because of its durable material and multi-layer build. The inner layer is made of polycarbonate while the outer is made of synthetic rubber slipcover with a belt-clip and built-in screen protector. The Defender does not only covers the phone body, but it also covers all phone ports and jacks, buttons and camera to guard it from dust and debris. In a nutshell, Otterbox Defender is considered one of the best protective covers for your Galaxy Note 3 against all kind of impacts, scratches, dust, and smudge. The case is available in Black, Grey, Blue, and Purple.